20% Off at Dick's Sporting Goods This Weekend-10/26 & 10/27!
Betsi Sherman
Published 2021-10-22
Save on all the gear you need to dominate this Fall at DICK'S Sporting Goods! CLICK HERE TO ACCESS SHOP EVENT COUPON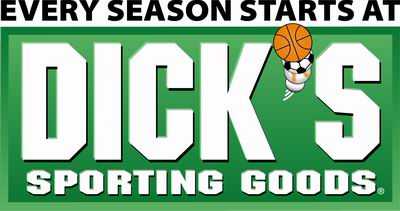 DICK'S Sporting Goods has offered you a discount shopping weekend on 10/26/2019 – 10/27/2019 at all Minnesota DICK'S Sporting Goods store(s) from 10:00 AM - 7:00 PM each day. On these dates, DICK'S will offer our families and participants 20% OFF THROUGHOUT THE STORE (exclusions apply, see store and DICKS.com/exclusions for details). The link below will allow you to access the coupon for our shop event. Simply show the attached coupon via your smartphone or print a copy and show it at checkout to receive the 20% discount.
Coupon is valid 10/26/2019 – 10/27/2019 only.